About CANTER
The Communication Alliance to Network Thoroughbred Ex-Racehorses (CANTER) provides retiring thoroughbred racehorses with opportunities for new careers.
Learn about CANTER from one of our founders, Robbie Timmons.
The Thoroughbred
They're beautiful, intelligent, fast. And they have tremendous heart – the desire to compete, to please, and to win.
Yet despite all this, most Thoroughbred's racing careers are over at age three or four when other riding horses are just beginning. Some are retired from racing due to an injury, some are simply not fast enough to compete on the track.
They're out, but they're not done. These Thoroughbreds still have the heart to excel in other areas and are waiting the chance to show it.
Through our different programs and our website, CANTER and it's volunteers provide retiring Thoroughbred racehorses with opportunities for new careers by helping to place, rehabilitate, and retrain these amazing athletes.
100% Volunteer Managed
CANTER volunteers come from all walks of life, from corporate pros to equine industry experts.
National Support Network
CANTER Affiliates (or local chapters) are operated across the country offering a national network of support.
20 Years of Experience
CANTER has been helping to transition Thoroughbreds since it was founded in Michigan in 1998.
CANTER Programs
There are two phases to the CANTER Program:
CANTER I Post. Place. Win.
An Owner/Trainer Listing Program
"Post. Place. Win." is a free CANTER program offered by all CANTER Affiliates that provides a website advertising service to owners and trainers to assist in placing their non-competitive or retiring racehorses into a NEW home. CANTER volunteers visit racetracks and walk the backside taking photographs, videos and getting descriptions of horses for sale. The horses are then posted on the canterusa.org website. CANTER is not involved with the actual sale of the horse. Buyers contact owners/trainers directly.
CANTER I Rehab. Retrain. Rehome.
A CANTER Owned Program
"Rehab. Retrain. Rehome." is a full-service CANTER program that is offered by select CANTER Affiliates. Often, owners and trainers will forego selling their non-competitive or retiring racehorse and donate the horse to CANTER (a tax deductible donation). The select CANTER Affiliate will assume ownership of the horse and all associated expenses. Then, the horse will enter into the CANTER Program, receiving veterinary care, rehabilitation as needed, retraining and then be adopted into a "qualified" home and second career.
More than
0
OTTBs
have transitioned through CANTER programs.
CANTER Executive Board
CANTER, founded in Michigan in 1998, is made up of an Executive 'USA' Board of directors that govern the 18 independent local Affiliate chapters throughout the US. These independent local Affiliates (usually based in areas with racetracks) are made up of local volunteers, each with an local Affiliate Director and various other roles. These local Affiliate Directors, along with the Executive Board, make up the CANTER USA governing board.
Michelle Kryszak
VP, Marketing
Jake Faulstich
VP, Technology
Join us by making a donation or signing up as a volunteer and help these amazing Thoroughbred athletes transition to their new lives.
Partners / Sponsors
2016 ASPCA Grant Recipient
"Rescuing Racers Initiative" to help with expenses for the Care, Rehabilitation, Training and Rehoming of Retired Racehorses' through CANTER USA was made possible through a generous grant from the ASPCA.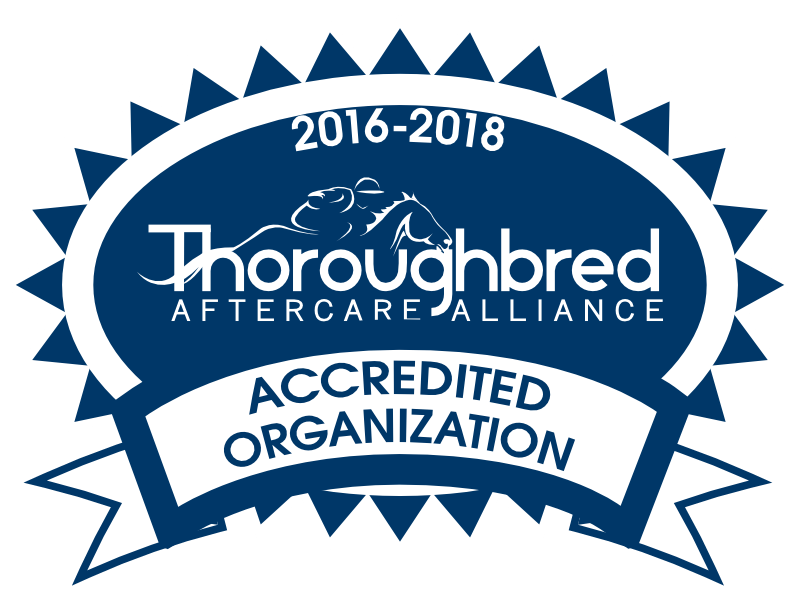 TAA Accredited Organization
CANTER affiliates in Phase II, accredited by Thoroughbred Aftercare Alliance:
California | Colorado | Kentucky | Michigan | Ohio
All exceed very stringent TAA requirements and excel in the CANTER program of rehab, retrain, rehome off the track Thoroughbreds.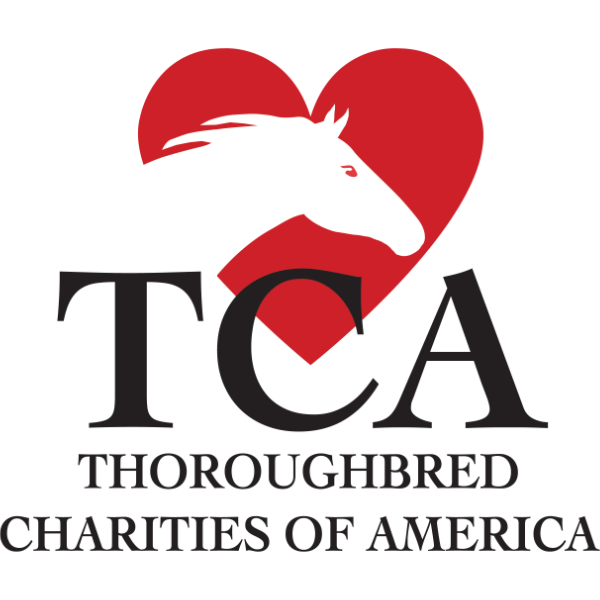 Thoroughbred Charities of America
CANTER thanks Thoroughbred Charities of America, TCA, for its support of our CANTER program in 2014!
Racetrack Supporters
Thanks to the following Racetracks for supporting CANTER in their Thoroughbred Aftercare Programs:
Turf Paradise and GM Vincent Francia (Arizona)
Arapahoe (Colorado)
Delaware Park Racetrack (Delaware)
Churchill Downs (Kentucky)
Turfway Park (Kentucky)
Hazel Park Raceway (Michigan)
Thistledown Racino (Ohio)
Penn National Race Course (Pennsylvania)
Sam Houston Park (Texas)
Charles Town Racetrack (West Virginia)
Emerald Downs (Washington)